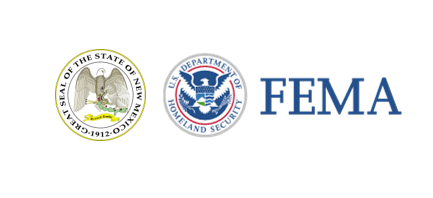 May XX, 2022
DR-4652- NM PSA 00X
FEMA News Desk: 940-898-5454
PSA
Read FEMA Letters Carefully
START DATE: Immediately
KILL DATE: XX
RUN TIME: 30 Seconds
ALL NEW MEXICO RESIDENTS WHO HAVE APPLIED FOR FEMA ASSISTANCE WILL RECEIVE A LETTER STATING AN ELIGIBILITY DECISION AND THE REASON FOR IT.
PLEASE READ YOUR LETTER CAREFULLY, A NO-DECISION LETTER DOES NOT MEAN YOU HAVE BEEN DENIED. YOU COULD BE MISSING DOCUMENTS OR FEMA MAY NEED MORE INFORMATION.
IF YOU DO NOT AGREE WITH THE DECISION YOU CAN APPEAL.
APPLICANTS CAN CHECK THE STATUS OF THEIR APPLICATIONS ONLINE AT DISASTERASSISTANCE.GOV OR CALL THE HELPLINE AT 1-800-621-3362. THAT'S 1-8-0-0-6-2-1-3-3-6-2.